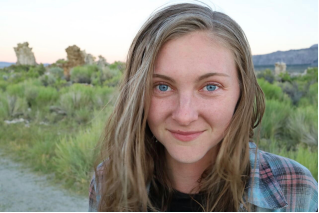 Amelia Maurer
Amelia Maurer is a recent graduate from UC Santa Cruz
with a Bachelor's in Environmental Studies,
and she is passionate about everything in nature.
Through many ecology classes, internships, and field
research courses, she gained a significant understanding
and appreciation for the interactions between organisms
and the environment. Amelia uses her artwork to reveal
the uniqueness of California's native flora and fauna,
and to emphasize the importance in protecting these species.
Throughout her childhood, Amelia learned the basics of drawing
and painting from her mother, Sandra Maurer, a local watercolor artist,
and Mark Waelty, who teaches art at Bret Harte High School.
Amelia explored painting with acrylic and oil for years, and has
recently dived into wood burning, using a tool much like a soldering iron,
pictured here: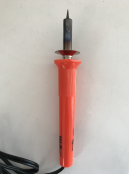 Amelia plans to pursue a career in ecological research while
continuing to follow her passion for scientific illustration.