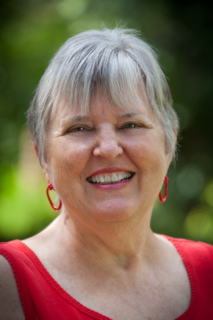 Carol Goff
The watercolor medium has intrigued me since I first watched some artists painting on site in Murphys when I moved here several years ago. Through private lessons, workshops and community college classes I have learned the versatile aspects of this surprisingly forgiving but challenging medium. I continue to strive to add new dimensions to my work, always exploring new ideas and techniques.
My inspirations come from being an avid gardener and many of my paintings show my love of what is produced there. I also feel fortunate to live in such a beautiful area where I can share the delightful scenery and wildlife in the foothills and surrounding areas.
I am an active member of Arts of Bear Valley, Golden Palette Art Association, Calaveras County Arts Council and the Gallery Group. My paintings have won ribbons at the Calaveras County Fair and Lodi Grape Festival. I also received the third place award at Ironstone Vineyards 2011 Spring Obsession Professional Art Show. My work can be seen at the Art on Main Gallery in Murphys and at other local businesses and seasonal shows in the area.
To view Carol's work click here