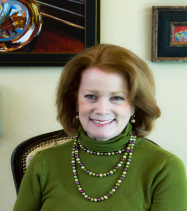 Kathleen Canning
I produce most of my work in oils because I love their fluidity, richness, and unique capacity for expressing color and light.
There is a huge emotional potential in light and I'm fascinated with exploring this potential and expressing it on canvas.
Sunlight, moonlight and artificial light all cast their own types of color and shadow at various times, creating moods and feelings.
Executing the technical aspects of recreating these feelings and moods with paint is challenging, and interpreting their various effects is artistically satisfying.
In addition to oil I also do drawings in graphite and charcoal.
I have rendered commissioned portraits in both oil and graphite for clients in London, Boston and San Francisco.
Currently exhibiting:
Art on Main, a fine arts gallery in Murphys, CA.
Previously exhibited at:
Bear Valley Art Association
Golden Palette Art Association
Mother Lode Art Association
Juried shows:
Columbia College Art Show – First Place
Ironstone Vineyard, Murphys
Calaveras County Fair Professional Exhibit:
Best in Show
Best in Division (twice)
First Place (numerous)
Hovey Winery – one-person show
Mistlin Gallery Modesto
To view Kathleen's work click here
(209) 728-8851