Penny McClenahan
HI! I am a fluid artist. I love COLOR and like to incorporate ultraviolet reactive
paints and or glow paints into my art. With my husband of 36 years, we have
lived in Angels Camp for 34 years and raised our two children here.
I love our community and everything it offers.
My art is reflective of my personality and my love of color, sharing, and putting
smiles on people's faces. There are so many different techniques to try and
colors to mix, so this art form lends itself well to a creative and experimental
artist like myself. I also do functional pieces such as barstools, plates, trivets, and
coasters. Additionally, I dye silks because I love bold color when I am out and about.
I thank you for looking and hope my pieces put a smile on your face and bring you joy.
While I love all colors, people who know me would tell you PURPLE is my favorite.
Please ask about commissioned pieces. Enjoy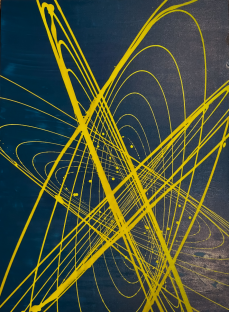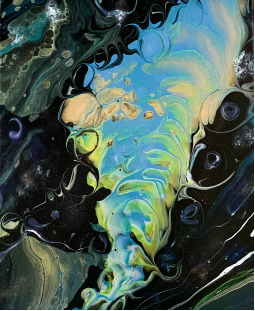 Orbital Water What's Stirring
Magic