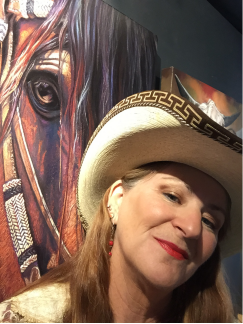 STEPHANIE ROSE LONG
Working primarily in soft pastel,
Stephanie's interest lies in western art.
Depicting the animals, people,
and landscapes of the ranching and horse world.
"I am enamored with all things western,
and love to add a bold use of color to grab the eye,
while also representing the intimate details
which otherwise might be overlooked.
I work from life as well as my own photography,
all images are from animals and people
I've met or places I've been."