<![if !vml]>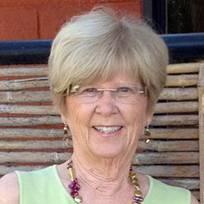 <![endif]>                                                                       
Karen
O'Neill
Karen's journey is to keep exploring new ways of expressing traditional subjects. She looks to nature for inspiration and ideas, but then departs to her studio to concentrate on expressing her feelings about the subject.
Karen likes to add a touch of abstraction to her work. The majority of her paintings are done with watercolor or acrylic paints, and often she likes to add collage. Lately she has been exploring encaustic paints which are a mixture of bees wax, resin, and pigment. These paints were used by the ancient Greeks and Egyptians.
Karen's first love in painting was florals. This love goes back to when she was very allergic to many of the flowers she loved... and therefore could not bring into her home. She has a particular love for roses and calla lilies, but mountains and fish also enter many of her paintings. The mountain paintings show her love for the California Sierras. The fish are colorful Koi fish and fish living in the ocean's kelp forest.
One of her Koi paintings was awarded 1st place in watercolors and was pictured on the cover of an 2003 KVIE (PBS) "OnSix" program guide. Her Koi and floral paintings have graced the cover of the Harbinger magazine. In 2006 she was a monthly featured artist in Koi USA magazine. In 2005, 2007 and again in 2014 her Sierra landscapes were selected as Bear Valley Music Festival poster paintings. Recent awards include Best of Show at the 2011 and the 2015 Arts of Bear Valley summer shows in Bear Valley.
Her original work is displayed in the "Art on Main" gallery in Murphys.
To view Karen's work please click here
To see a selection of more of my original work and giclée fine-art prints visit my website at: www.karenoneillart.com