<![if !vml]>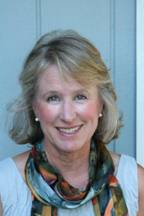 <![endif]>
Susan
King
Susan is a 36 year resident of the Murphys and Arnold areas. Now retired from full-time
teaching, she has realized her dreams of balance in her life with the challenge of the art world,
teaching art to 6 grade levels of in the schools and travel to the corners of our world. The
wonders of nature, which surrounds the Sierra foothills and beyond, has become her inspiration
and passion for creating in her studio.
Susan uses a variety of mediums and techniques to create a unique and emotional connection
within her work. Water color, rice and collage papers and printer's inks are some of the essential
components of many of her pieces. "Every painting is a continual learning experience for me,
considering the interaction of composition, design, color and materials. The process can be both
humbling and exhilarating." New techniques and approaches have stemmed from an ongoing
weekly artist gathering and paint-in that has endured for nearly nine years. Additional classes
near and far have supported the quest for additional learning.
She has been awarded the Ironstone Vineyard's annual theme division for the Obsession Art
Show for two years, resulting in their vineyard poster each year. The Bear Valley Music Fest has
honored her work as well. Through the years, she has been significantly involved in the Arts of
Bear Valley organization with it's many summer shows.
A community outreach of the Arts to the children of the Highway 4 communities has been a
driving force in her "retirement". This has including art classes for the students of Hazel Fischer,
Michelson and Mark Twain schools. Supportive art related school-wide events evolve each year.
Art on Main in downtown Murphys, displays Susan's work throughout the year. As Display
Coordinator for the gallery, she continues the challenge of supporting a collective of fellow
artists in the promotion of their works.
To view Susan's work please click here
Also Visit Susan's website:
Email Susan at:
 kingmail1@comcast.net